Single Eyes Stainless steel wire mesh Cable Socks
Cable Grip generally used in the same applications as the double eye grip, however more suited when hauling cable through conduits.
This style allows the grip to be passed through so as to secure the grip at any point along the cable. It is also used as a strain relief.

Cable Grip Features
Sigle strands or multistrand weave, cable head can wear out, convenient installation and connection,
double sides dragging cable grip uttable for drage and drop on moderate or severe cable.
1. Grip, reliable connect, nondestructive wires, smoothly through various payoff pulley.
2. Connection, termination is very convenient.
3. Light weight, easy to carry, can use repeatedly.
4. According to customer's demand, custom-made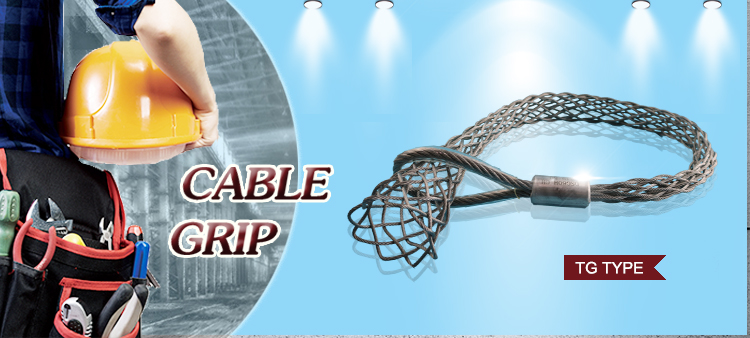 Cable Grip Applications
1. Telecom cable
2. Fiber cable
3. Coaxial cable
4. Feeder cable
5. Hybrid cable
6. Corrugated cable
7. Smooth cable
8. Braid cable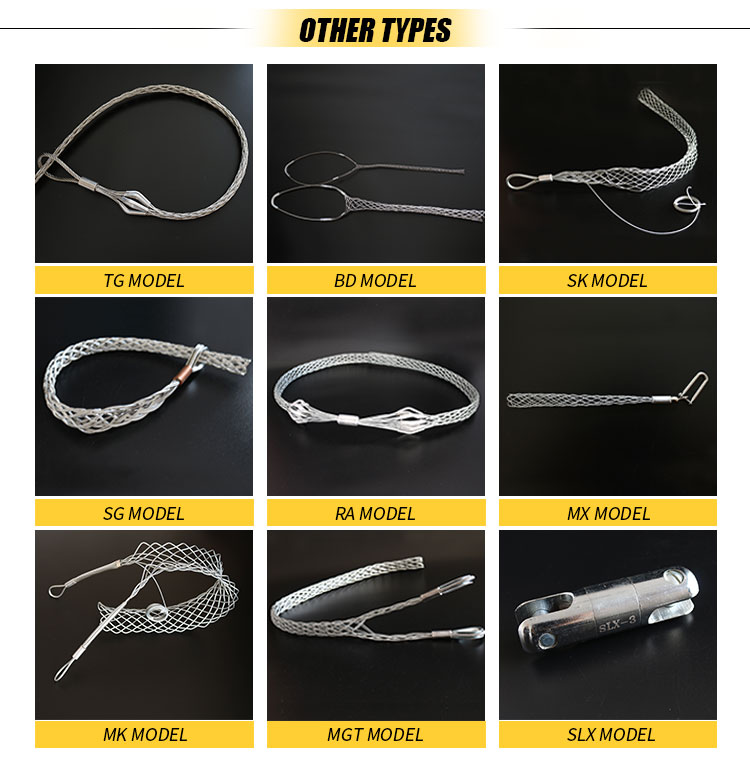 Cable Pulling Grips Packing and Delivery
Each one put into one plastic bag. One carton can load from10pcs-100pcs. According to Customers Requirments.
Shipping:air,sea,express.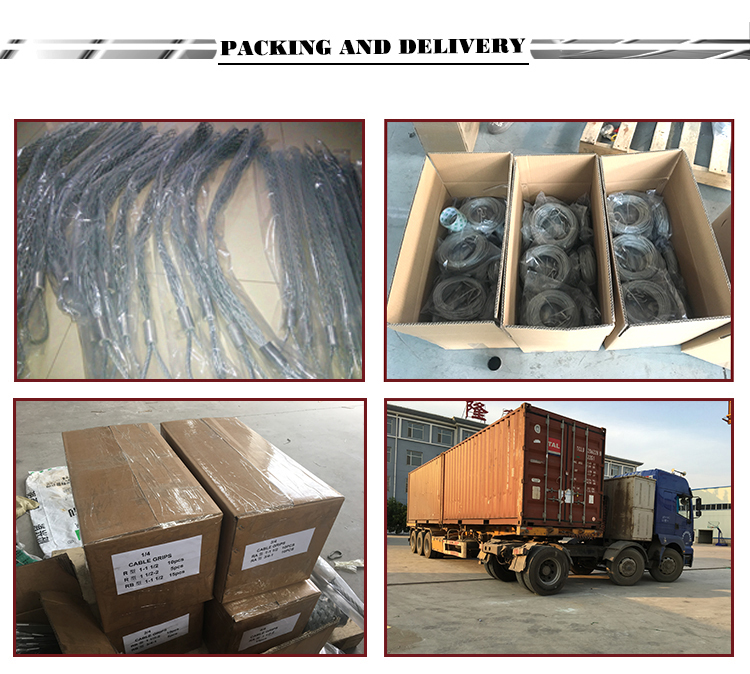 Contact information

Related Products:
Fiberglass Duct Rodder, Fiberglass Round Tube, Fiberglass Rod,Fiberglass Products,Fiberglass Tube,Cable Roller, Cable Pulley, Cable Tractor,Engine Powered Winch, Cable Grip, Come Along Clamp, Distance Measuring Wheel, Safety Rope, Ratchet Cable Cutter,etc.